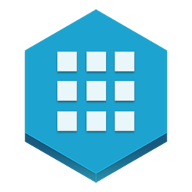 A 100% fully decentralized App store.
About
ATMarketplace is a 100% decentralized app market place. It is not hosted or controlled by anyone.
It is an open platform for apps generally not welcomed on the mainstream app stores. It is open to all decentralized, P2P, open source projects.
The core functionality is separated out into individual apps, so the wallet, the browser, the blockchains are all interchangable, and can be replaced with community created alternatives without permission if desired.
Listing apps does not require permission, or payment of money. Apps are listed by their creators and updated at their own discretion.
If you want to support this project please consider purchasing some banner adverts from within the app, which will not only promote your projects but also help fund future development of this project.
Currently there are no plans to support "purchasing" apps, its simply a directory of apps, payments will need to be handled seperately by app creators.
Currently the project is an Alpha release, there is no automated feed of apps yet.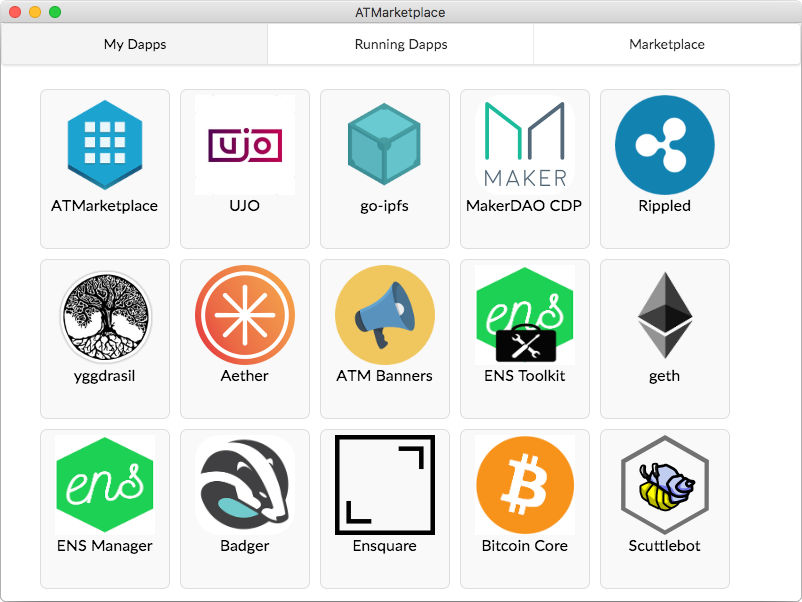 Changelog
0.2.4
Updated Ensquare to 0.3.1

ENS contenthash support
Overhaul of ETH intercept logic

Updated BadgerWallet to 0.1.6

Support for ETH RPC override
Support for gas price override
personal_sign functionality working

Updated and added to suggested app imports manifest
Updated Electron in app bundles to v4.0.5
0.2.3
Updated banners app

Manifest upload now working

Upgrade ipfs-mini dependency
Updated banners ens name
0.2.2
Updated suggested manifest hash for import

Added Maker DAI CDP portal
Added ForkDelta

Fix startup error message on db init
Updated built-in Ensquare to 0.2.4 - Support for --injectipfs
Updated built-in ATMBanners app - first release
Contact
BitMessage: BM-2cVL9qnmSt9VTsmBf5bSuNhEADvLtmegNN
Matrix: #atmarketplace:matrix.org